I like to kill time in many different ways. One of my favorites is scouring the internet for pictures of robots. For some reason, I just found that very embarrassing to type.
Not sure why they are so appealing to me. My daughter loves monkeys. Both robots and monkeys are kind of like people, but different. Cooler.
I was chatting with some friends, and one was irritated that he couldn't write code. I took his quote and turned it into a song. It's all done on synths that are in Logic. I had to write and record this in about a half an hour, otherwise it wouldn't have been funny anymore.
"Sapience(No Code, Can't Send Notes)"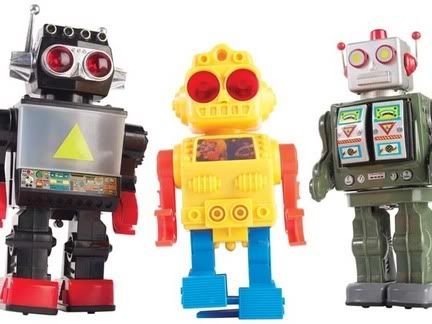 The song is about a robot named Sapience who is stuck in space. His human companion has died and Sapience wrote the song on software that was loaded in him for his masters amusement. Sapience is confused by the emotions that he feels.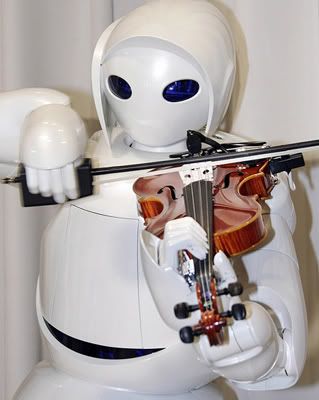 I like these robots as they are soft and plushy.
These are just appealing in that molded plastic sort of way. Kind of like toy soldiers, only cooler.